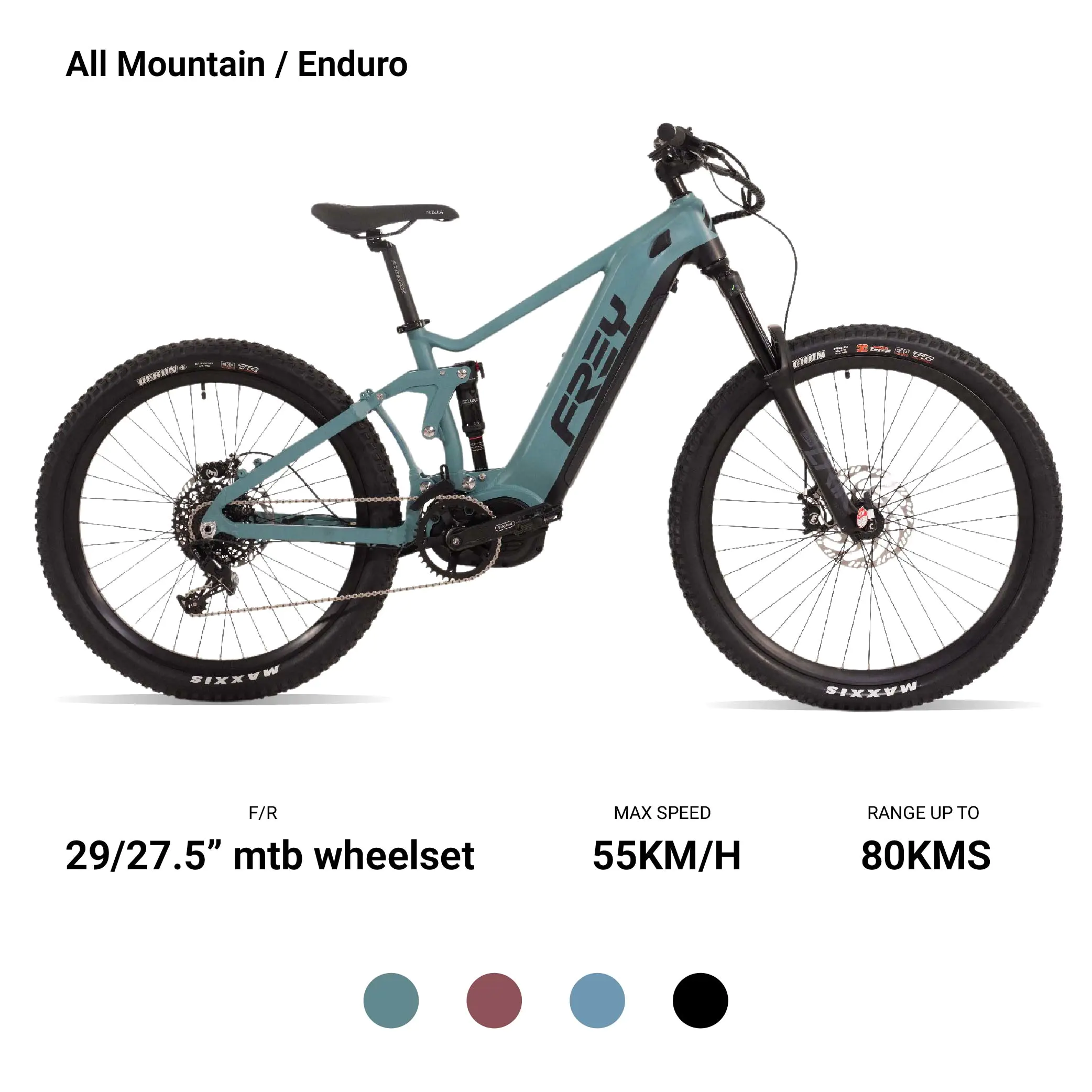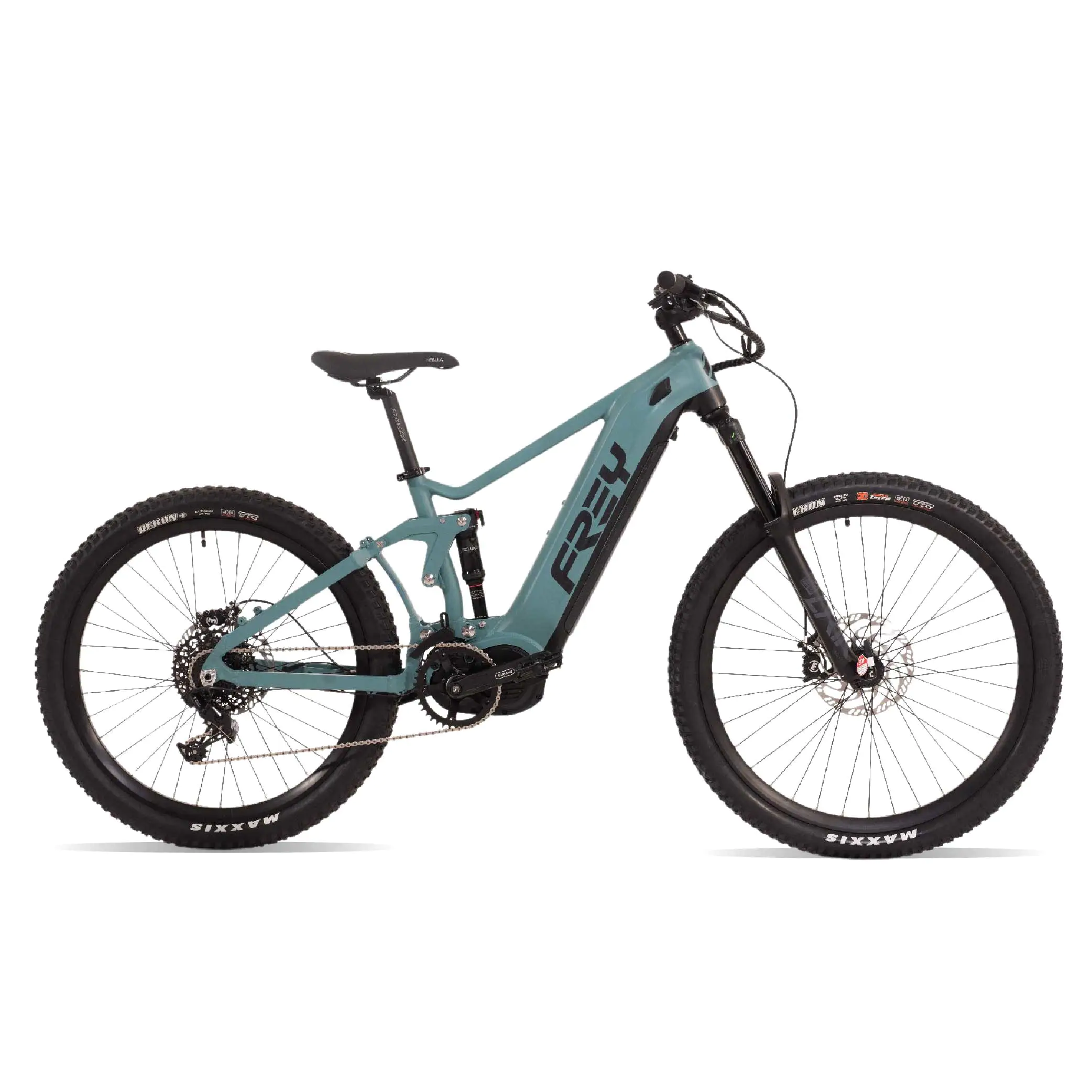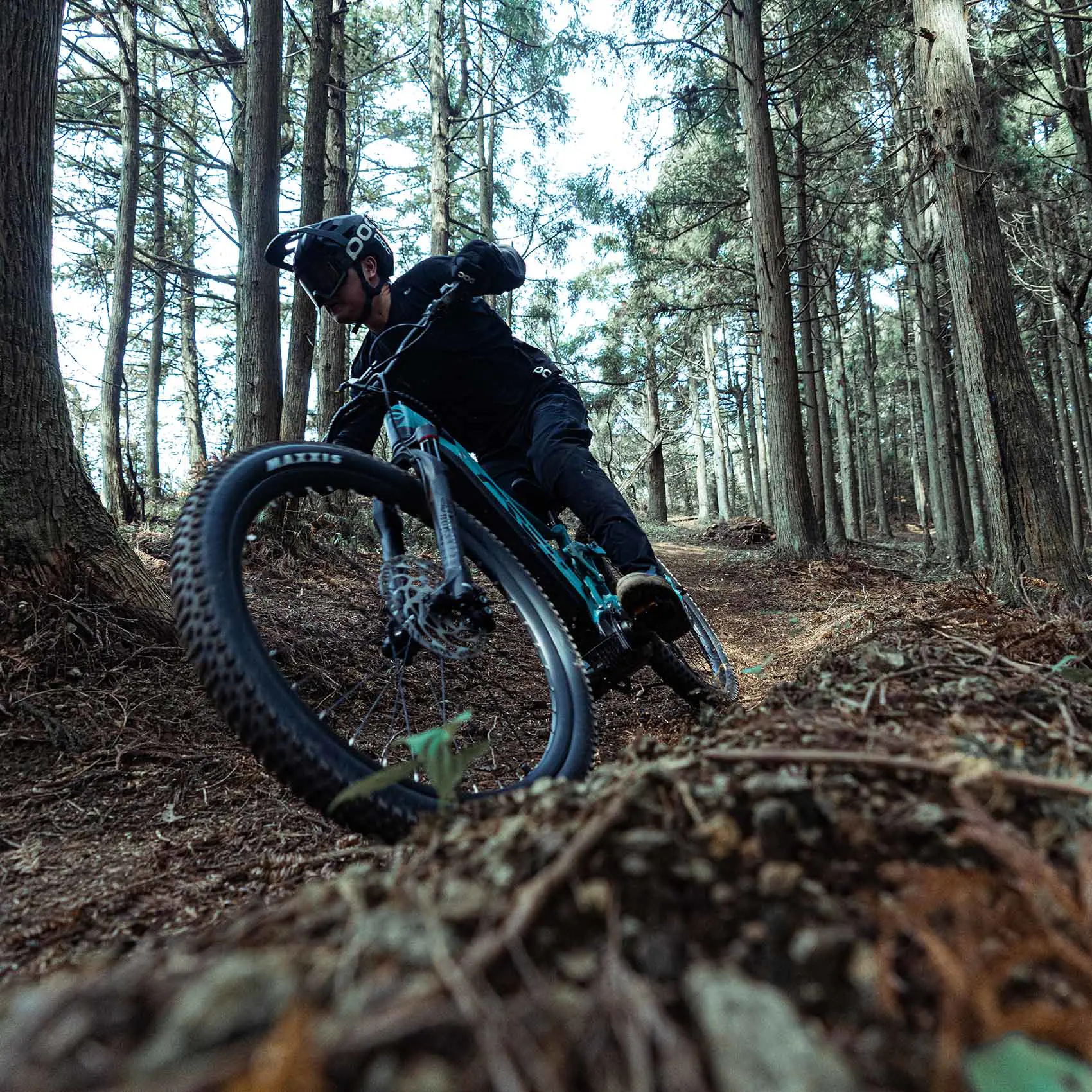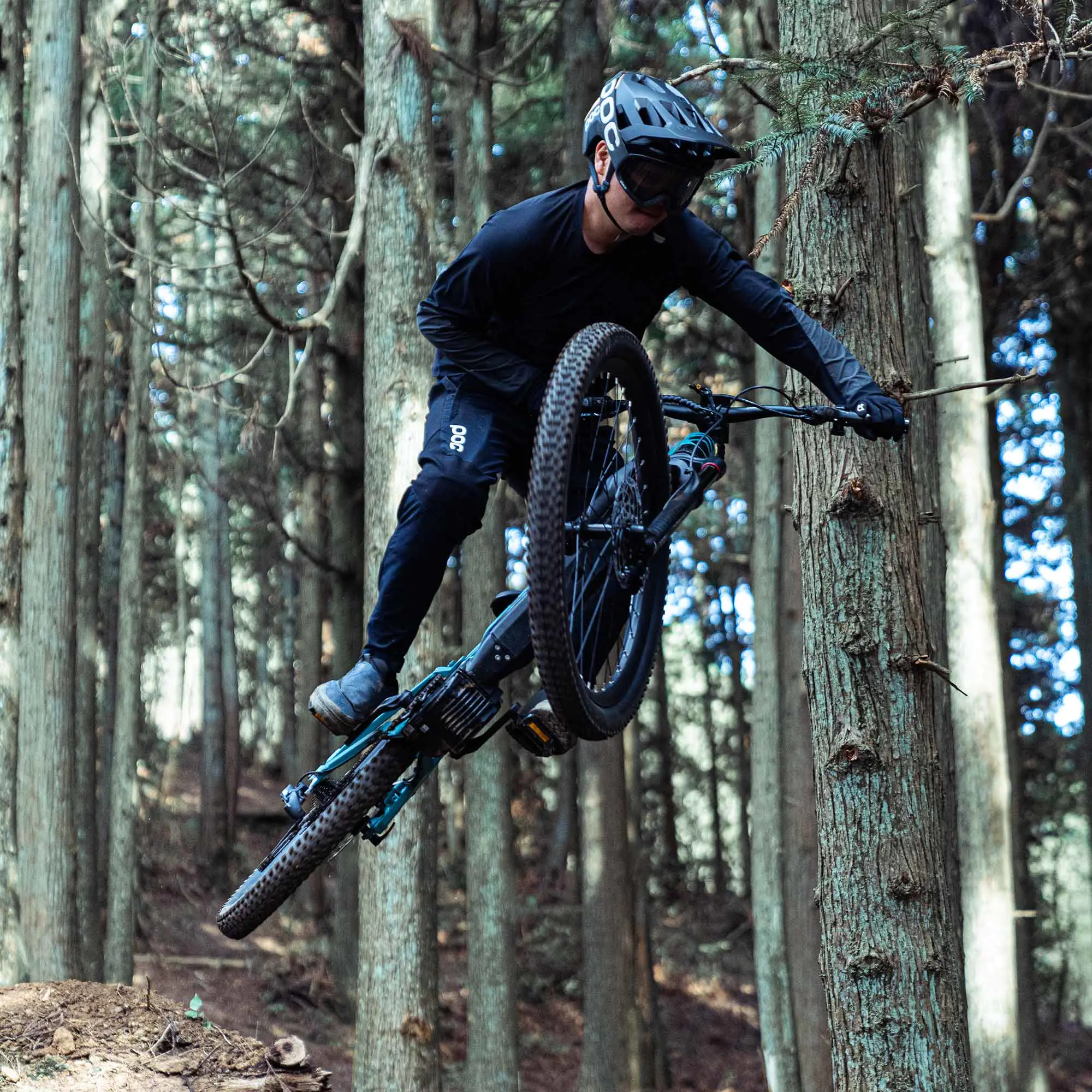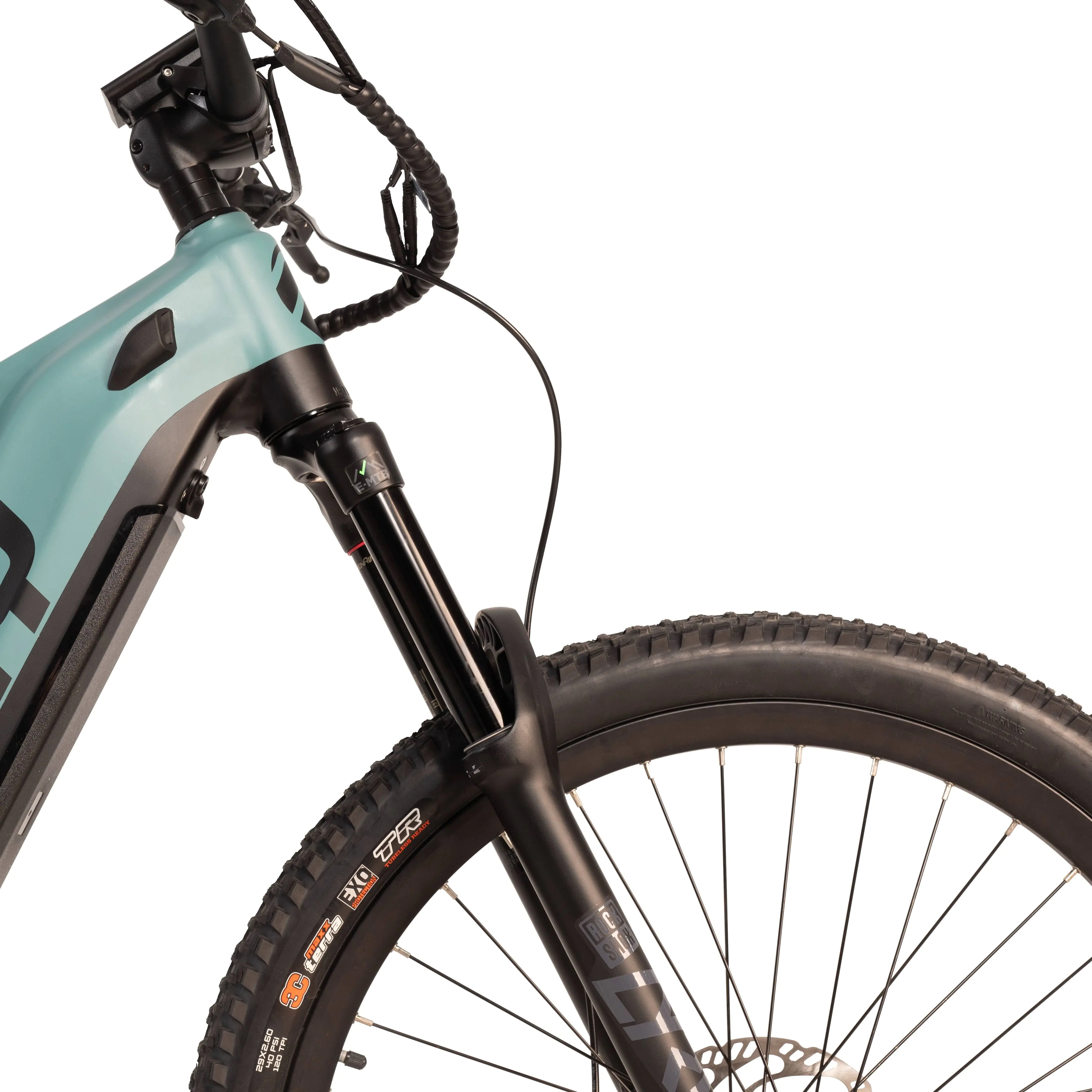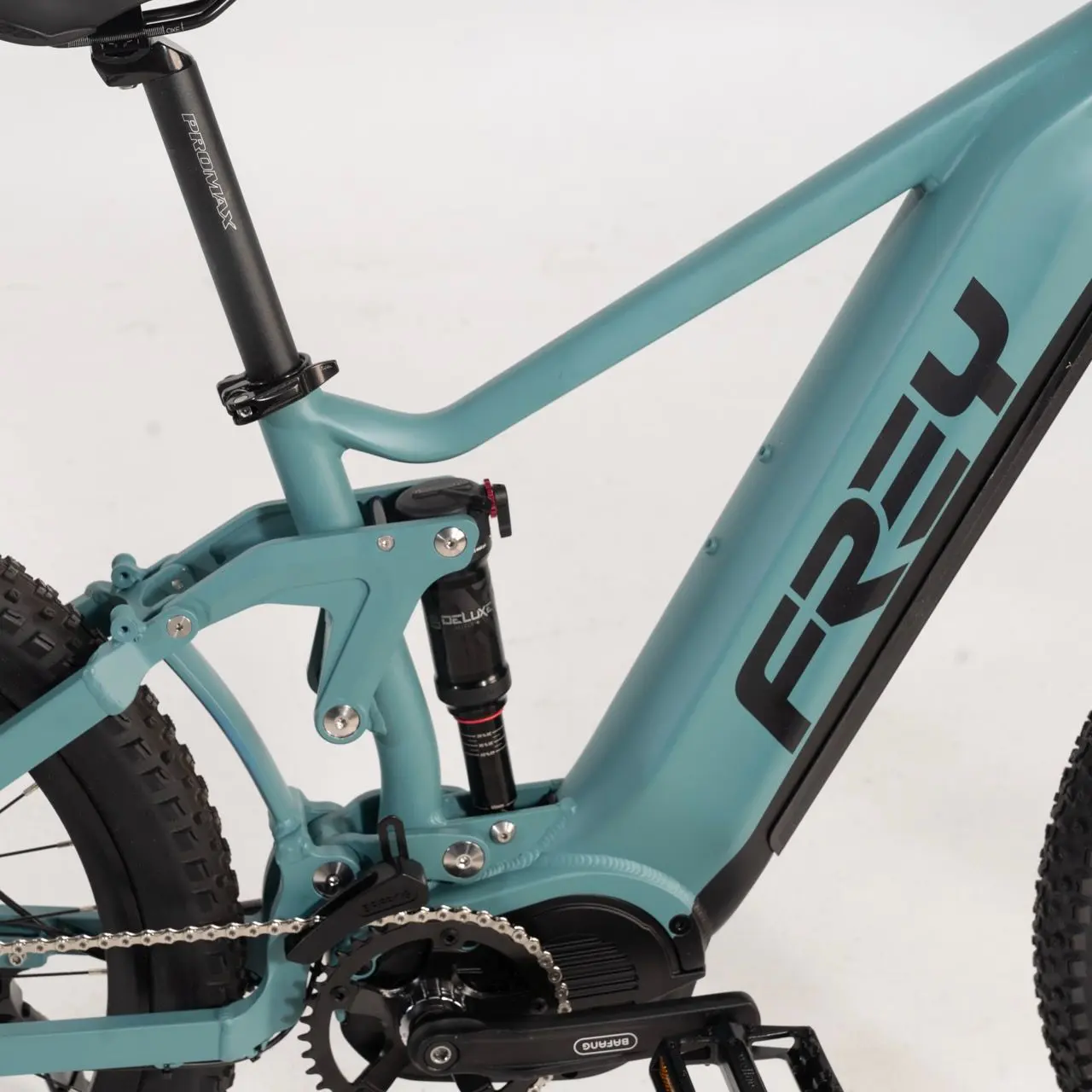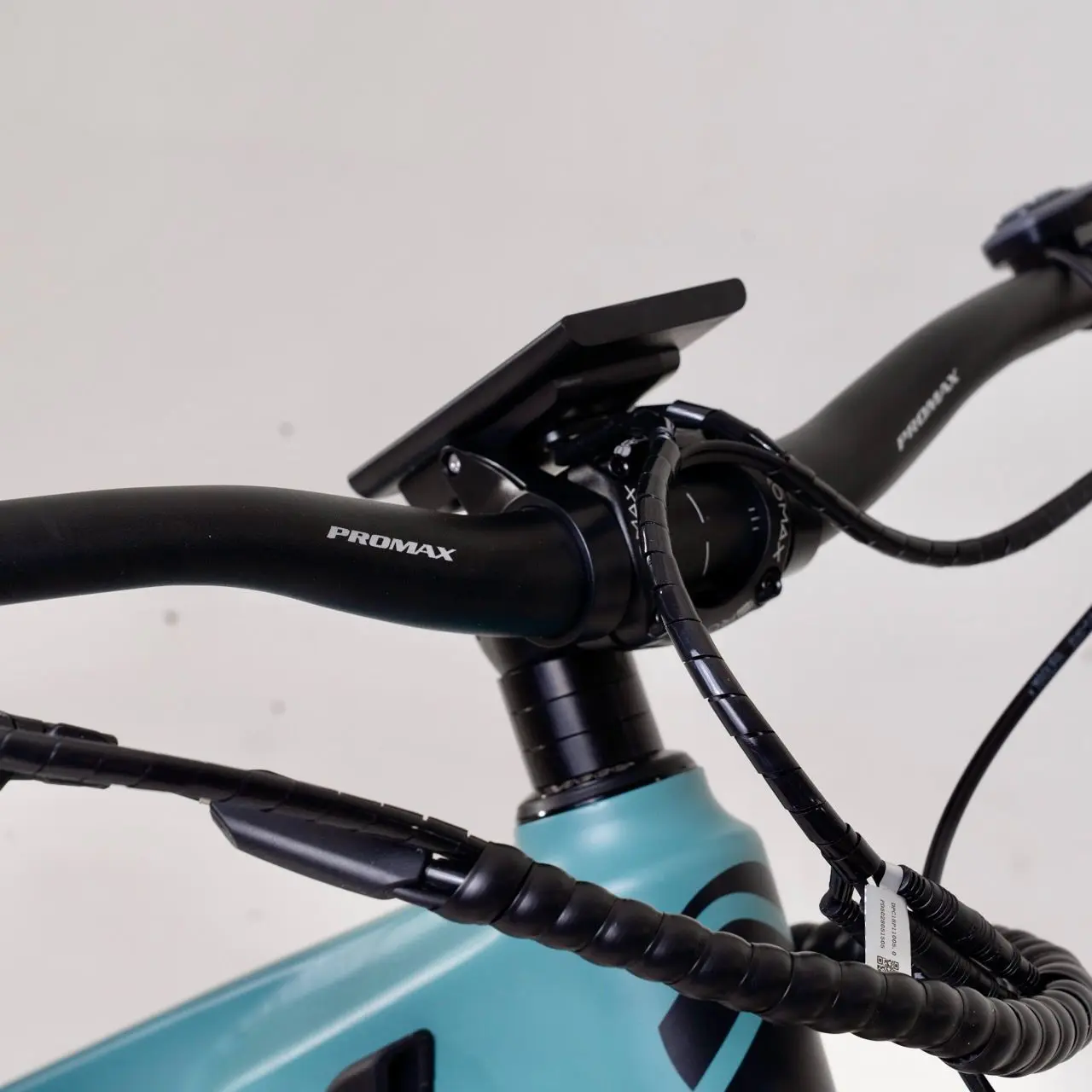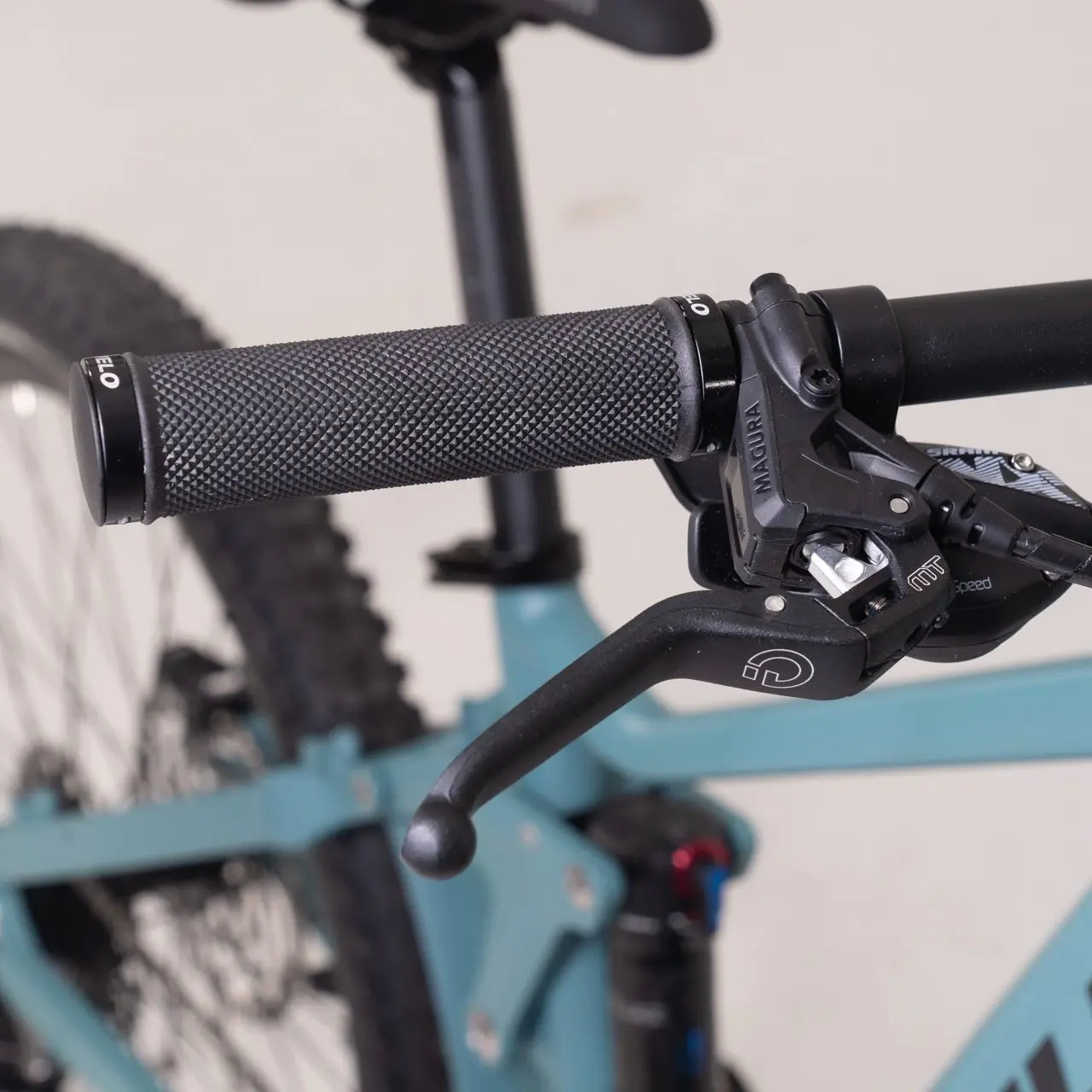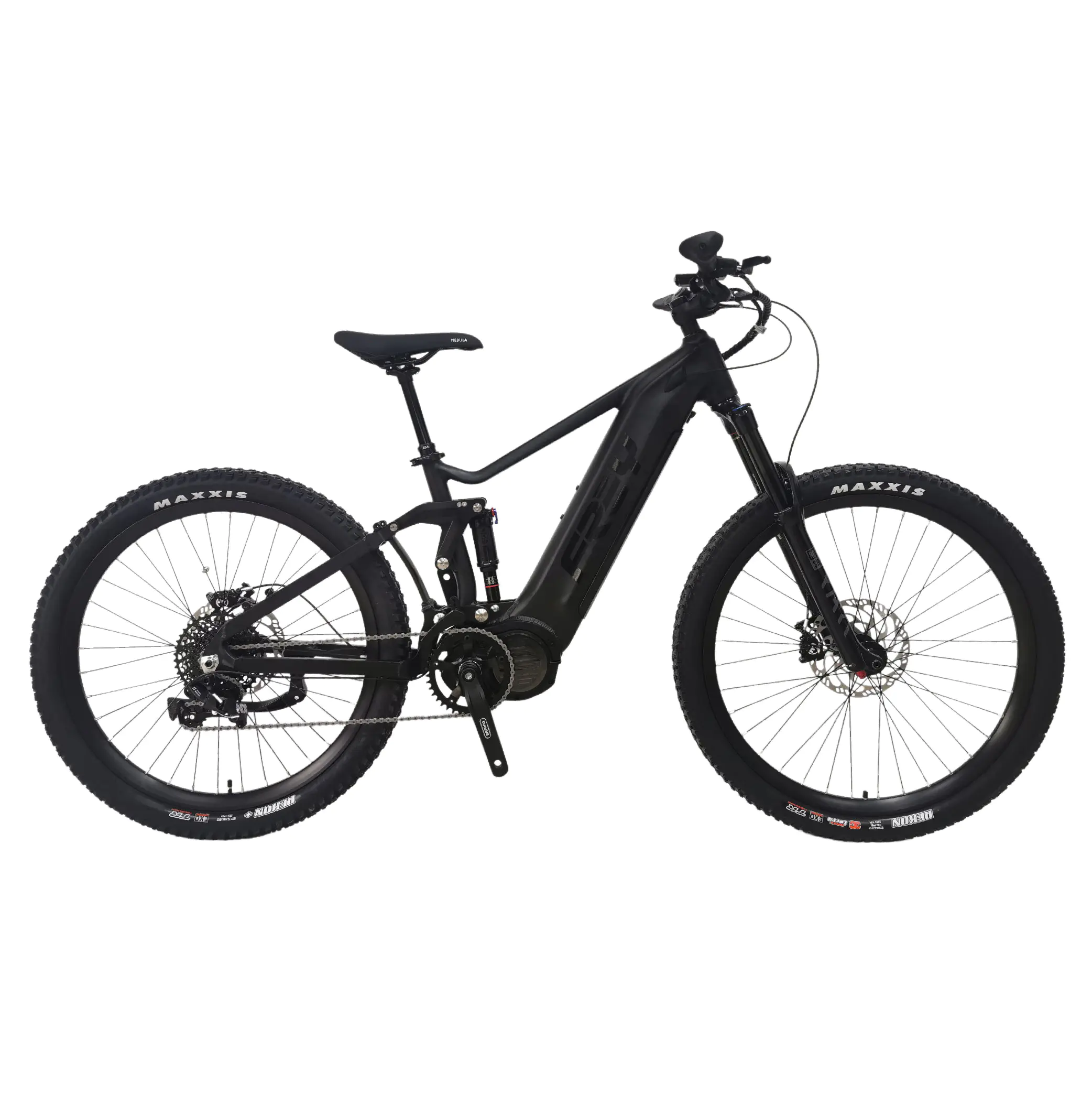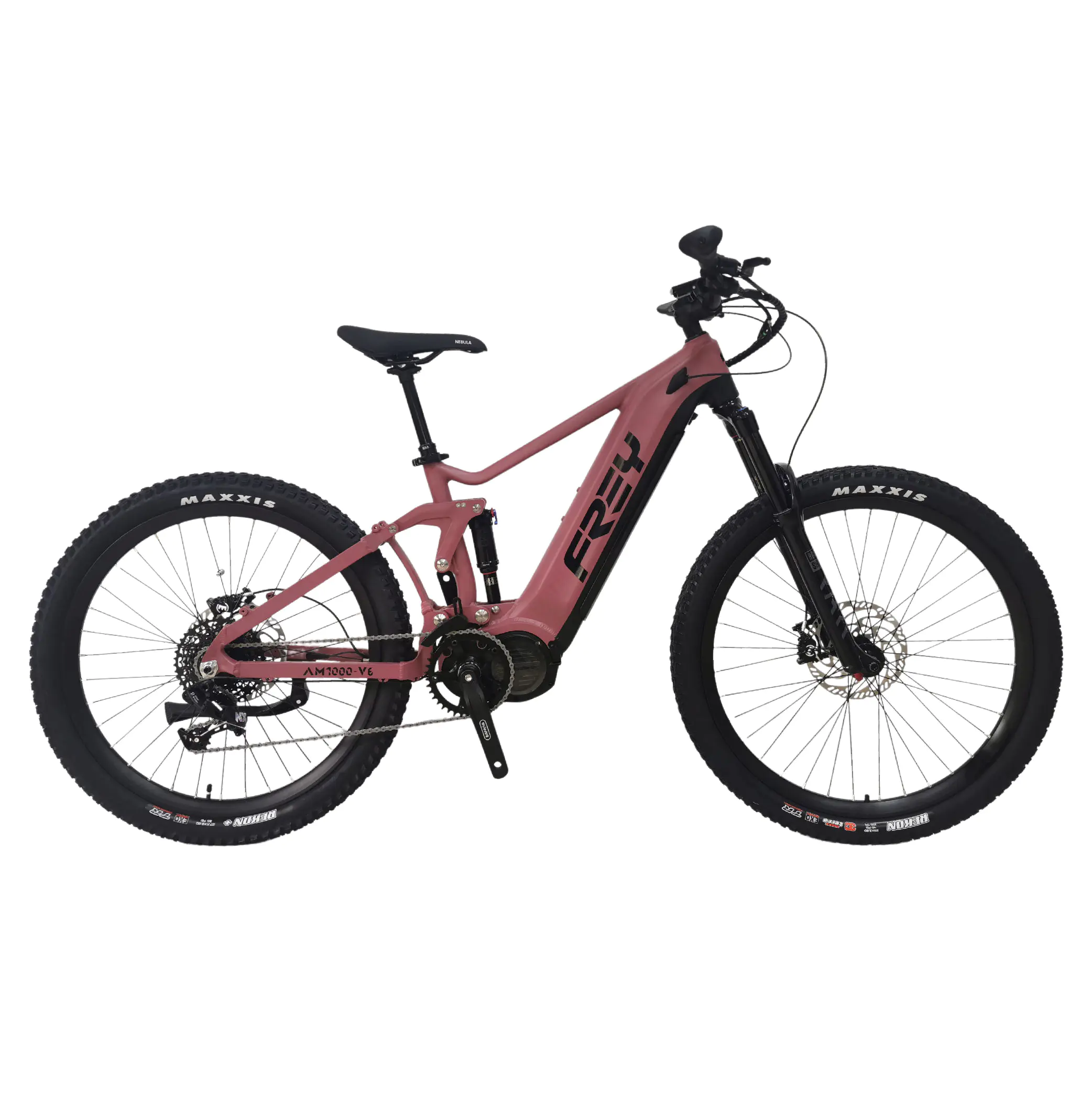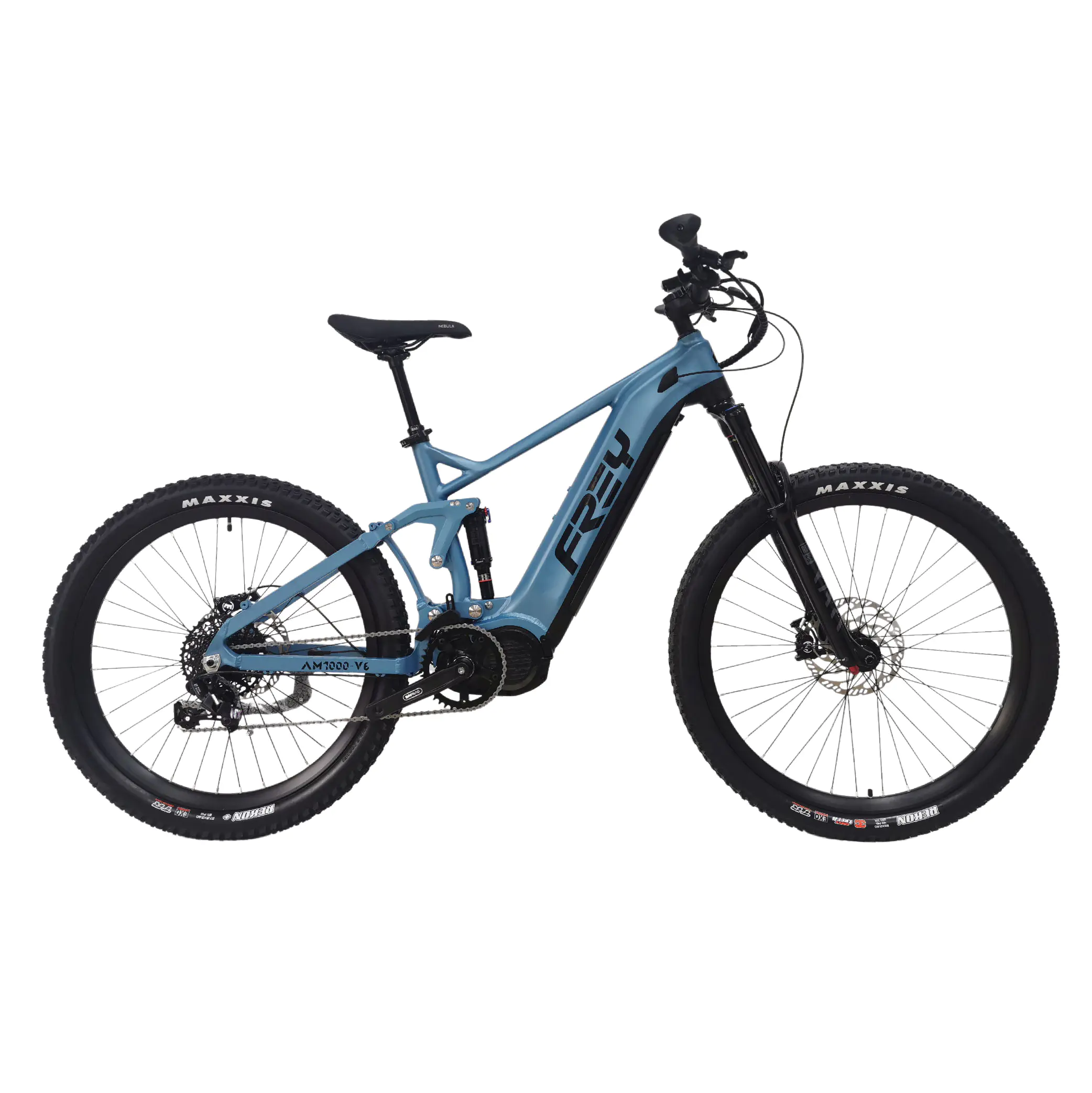 Voyager ULTRA - AM1000 V6
CUSTOMIZE YOUR PRODUCT:
Standard Equipped
(1) Dropped Seat Post 120-150mm Travel
Customized Parts to Add On
(click parts' name for more details)

(1) FREY Mudguard + Fender Set
(2) FREY Bike Gear Shift Sensor as Option Accessories
(3) FREY Bike Front Light To Add
(4) FREY Bike Tail Light Install on Rear Frame without Rear Rack
(5) Rear Rack for AM1000/CC/EX/HT1000/M600





PRODUCT DETAILS:

As a premium series at Frey, Voyager combines the technical capability of
downhill and uphill
with the
endurance
of a mountain trail ride. It is stacked with advanced tech that packed everything we know about racing efficiency, suspension, and durability. Moreover, Voyager is a versatile electric bike series that meets the needs of players for outdoor exploration:
beastly power and long-range battery
.


Frey AM1000 V6 Bike is the Ultra class of the Voyager series, the newest version of our Best-seller AM1000 bike. Compared with AM1000 V5, V6 release mainly has the following features:


1.
Battery: AM1000 V6 adopts a new built-in battery with the same capacity as the previous model, which is 1008WH, but the battery looks better and integrates better with the vehicle.


2.
Geometric structure: The frame geometry is optimized based on V5, and the wheelset adopts the now more popular 29/27.5" wheelset instead of the previous 27.5/27.5" wheelset design, so that the whole vehicle has better passability and flexibility.


3.
Color: In addition to the classic black, we have designed several new colors for the V6 model: Aero Blue, Rose Dust, and Sheen Green.


4.
Introduced V6 frame kit for the first time as a separate product, including frame, rear shock absorber, motor system, battery, and charger. (buy kit here)


THE HIGHLIGHT OF FREY AM1000 V6:


1.
Smart Wheel Size design
29″ tire in the front and a 27.5″ tire in the rear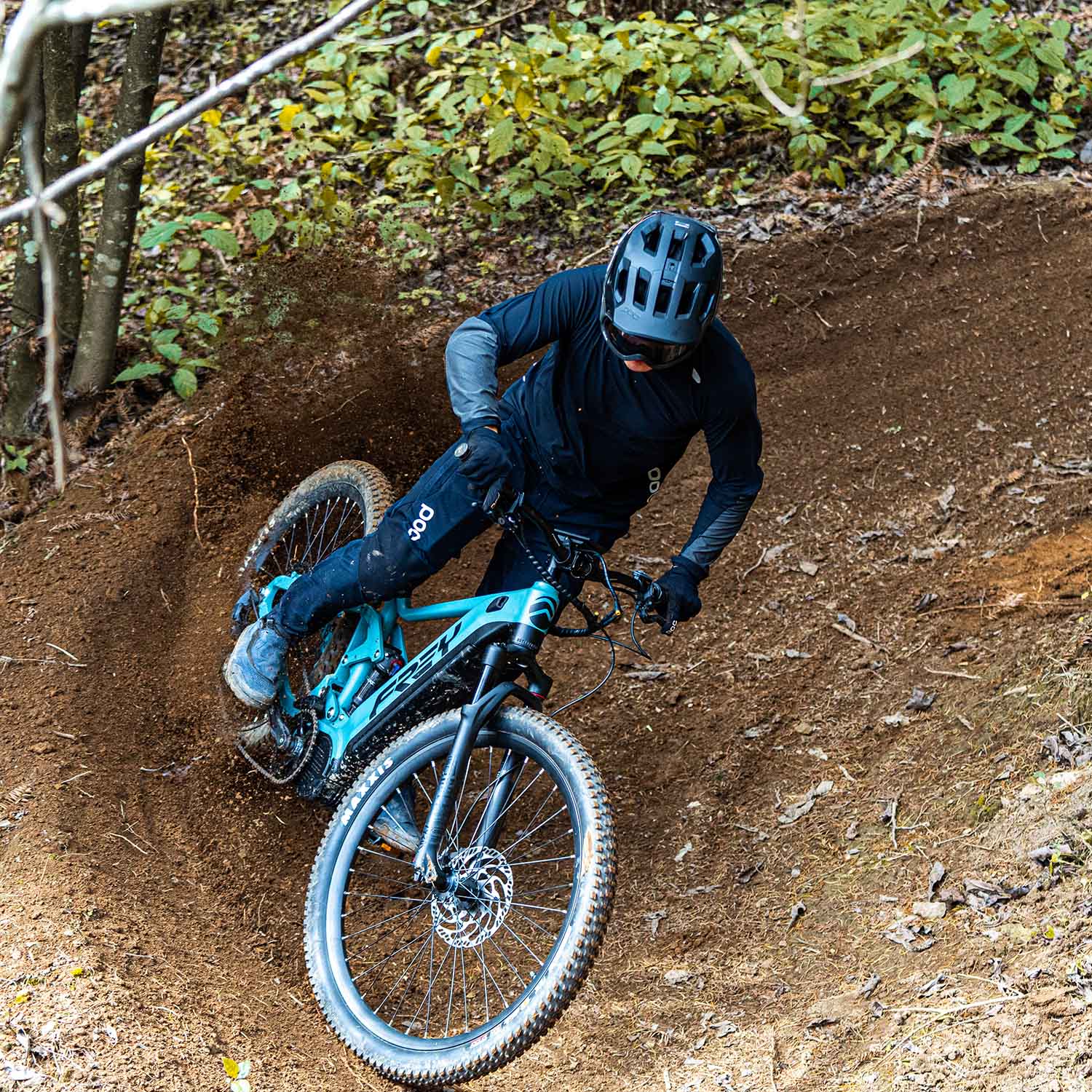 2. Bafang M620 mid-drive system
P
eak power 1500W, max torque 160NM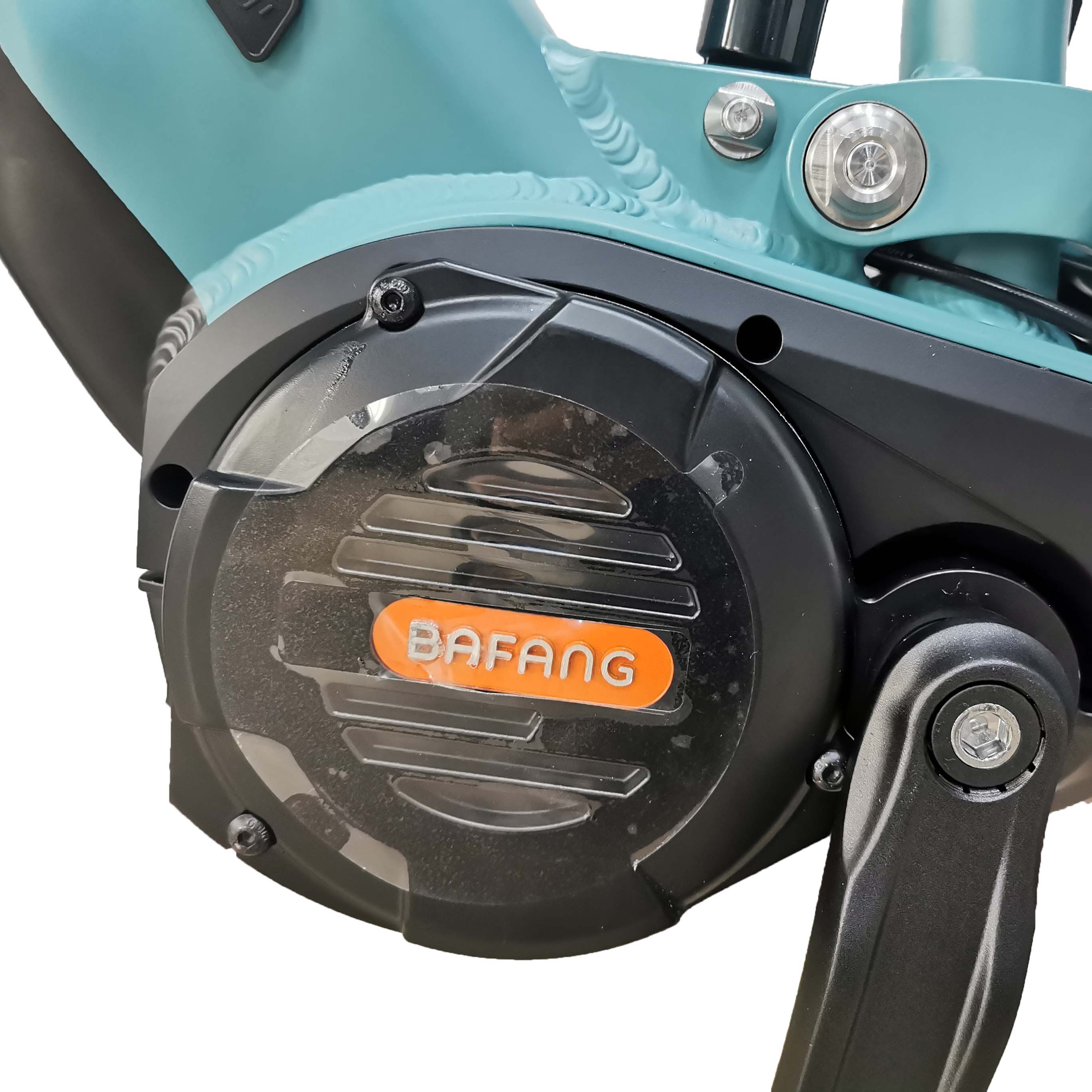 3. 1008WH Large Capacity Battery System
Built-in battery design.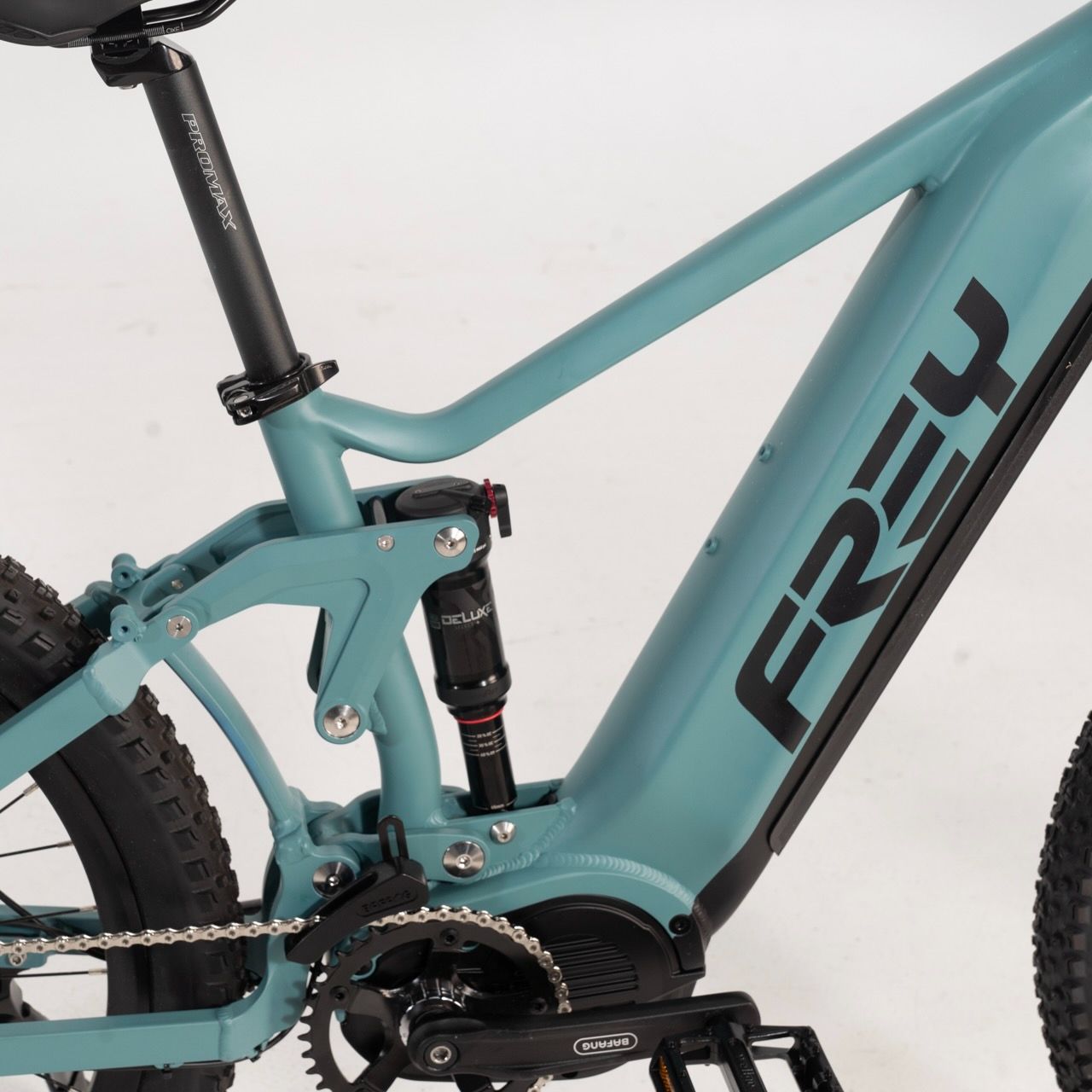 4.
Rockshox YARI 160mm Air Fork
F/R 160mm travel, all-mountain bike type, competent in various terrain applications.


5.
Rockshox DELUXE 205*65 shock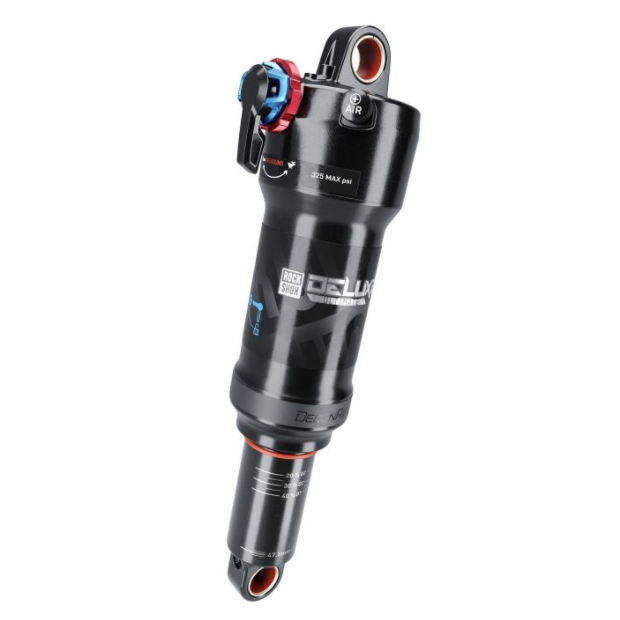 6.
Multi-Power Modes

Throttle for pure electric; PAS in ECO/SPORT 2 modes for choice; walking pushing mode available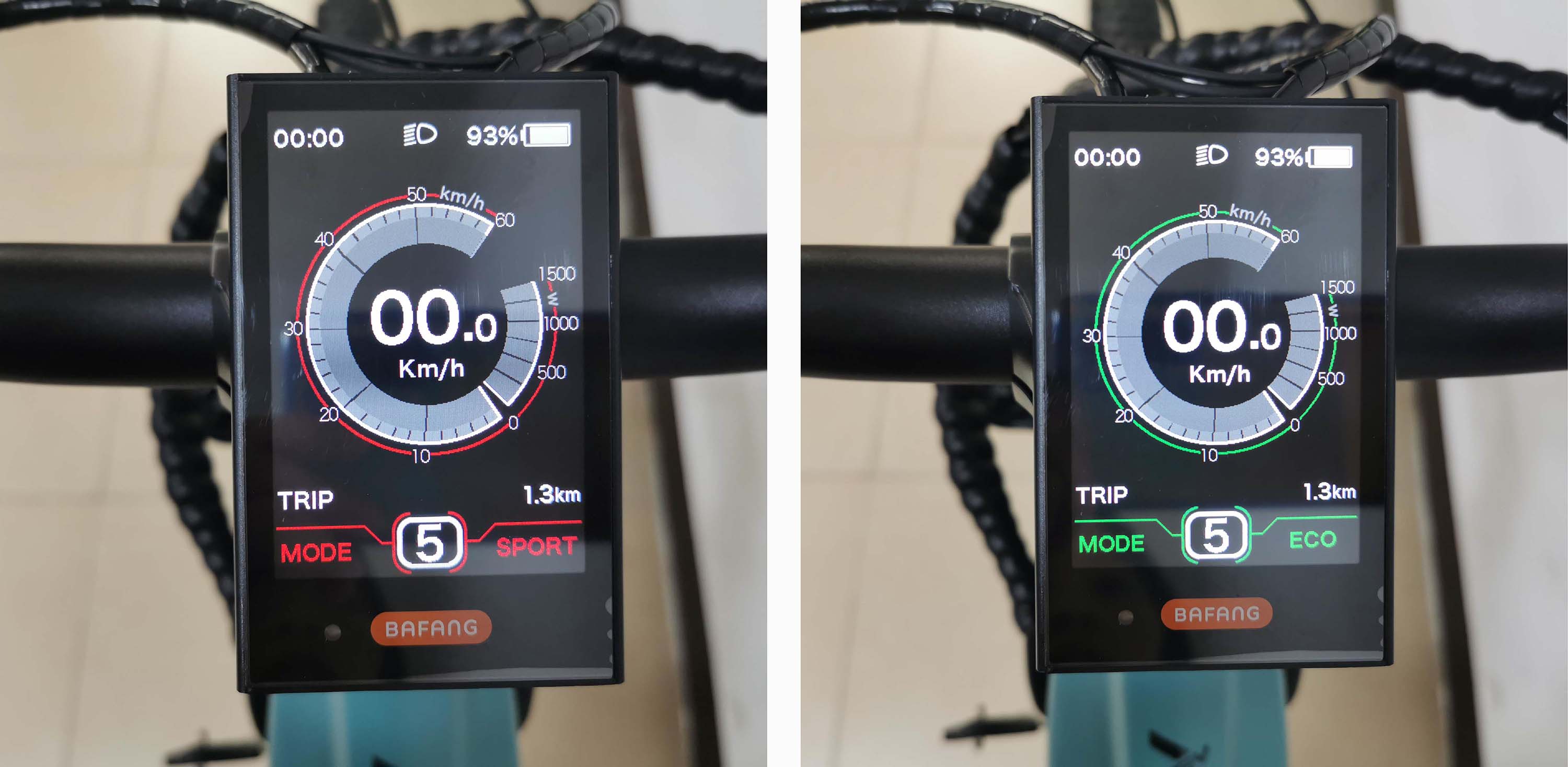 TECHNICAL DESCRIPTION: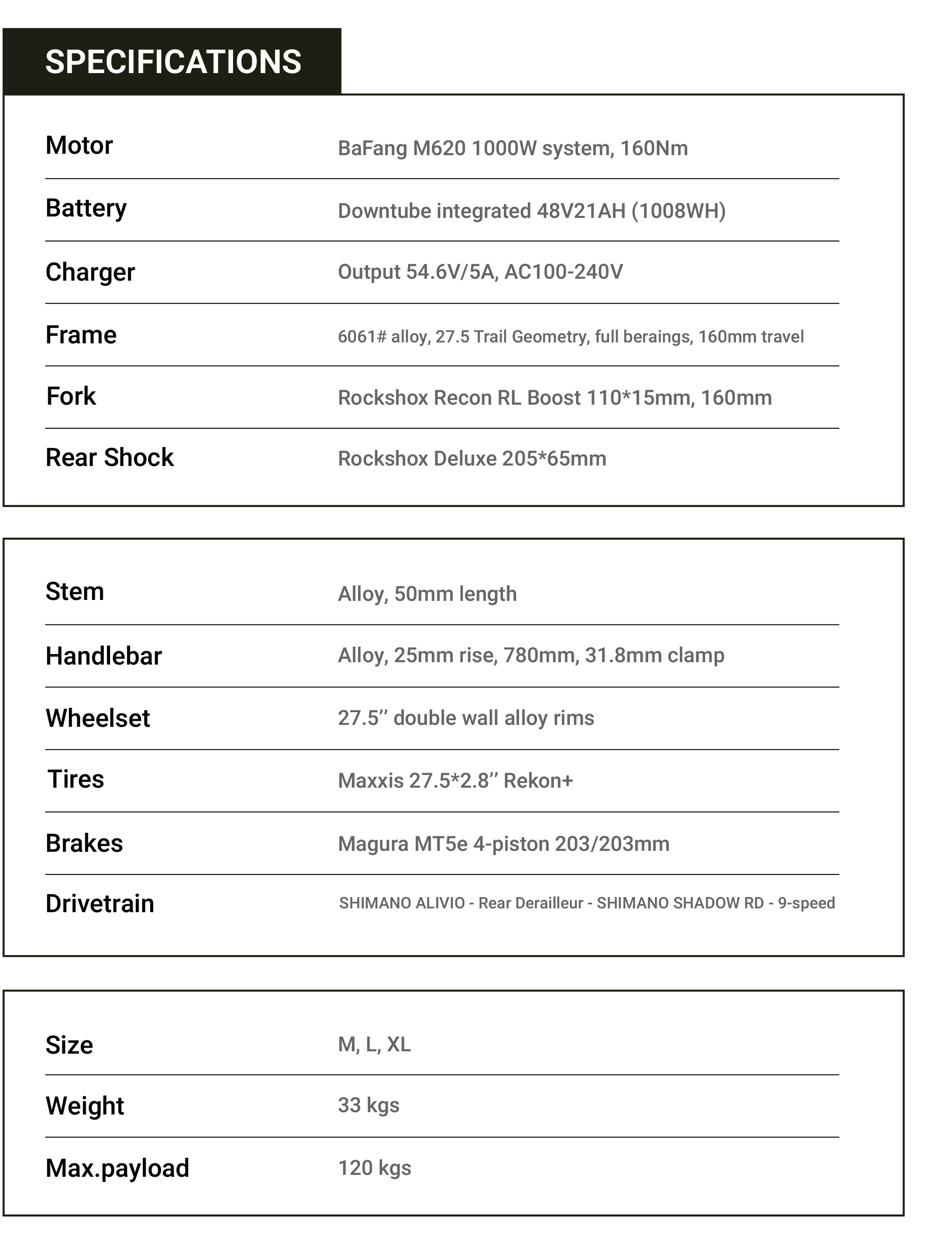 GENERAL QUESTIONS:
- Click here to see the process and cost of shipping. Please CHECK THE LINK before you place the order.
- All frequently-asked questions are listed on our FAQ page.